I've been lucky to do a lot of talks, panels, signings, and other sort of appearances over the years, including schools, libraries, Word on the Street, Toronto Comics Art Festival, MASC, Read to Succeed, Fan Expo, and more.
If you'd like me to appear at your event, to talk comics, storytelling and art, feel free to contact me via (brianmcl (at) brianmcl.com). My main talk is based on my book Draw Out the Story, and how to make comics, no matter how you draw, and teaching kids fun drawing games to inspire their creativity.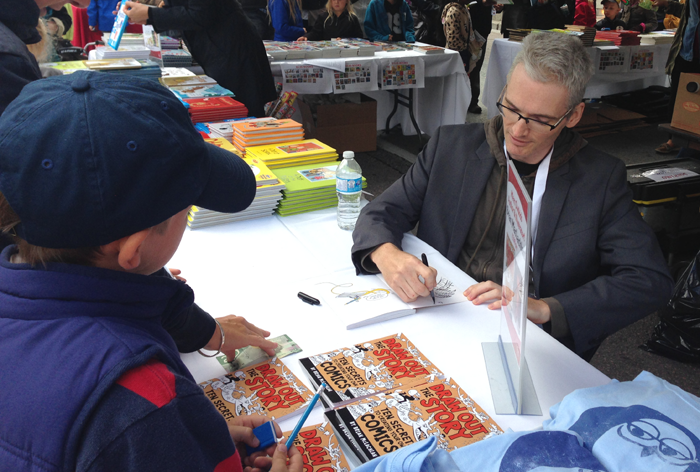 At some comic shows I drew people's awesome spirit animals. This one was a gift for Ryan North.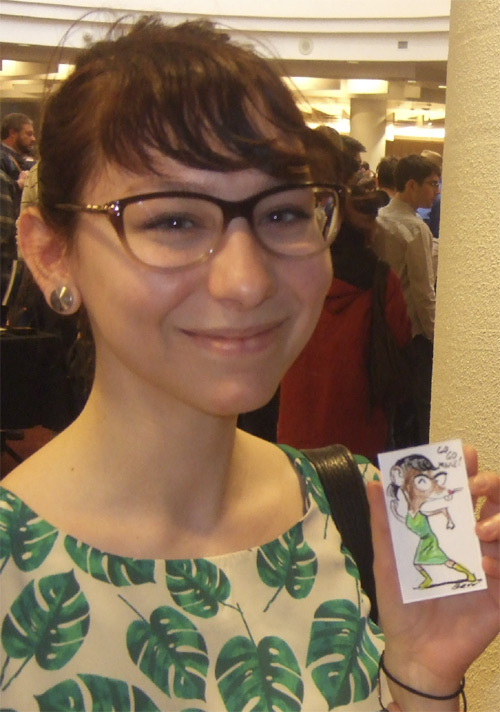 I also did Hideous Cariactures, drawing people super ugly. It takes the fear away of getting an ugly drawing of yourself. You know, and can tell people, it's supposed to be that way.
I also invented (as far as I know) written caricatures, which are actually pretty hard.
This is a swap I did with super talented caricaturist, Joe Bluhm. He got me pretty good.