It's been a long time since I've updated. Obviously I've been very busy. In the past two years I had a second kid, finished a new book (out next fall from OwlKids books), been a guest at the Hackmatack Awards, sold my first comic to the New Yorker, started another book, did some freelance illustrations, and got to add a robot character to the cast of my regular Owl comic, Alex & Charlie.
Draw Out the Story was shortlisted for the 2014-15 Hackmatack English Non-fiction award. I was brought out to do a school visit and attended the ceremonies in Nova Scotia. Everyone was super positive and the energy at the presentation was incredible.
Backstage at the Hackmatack Awards in the gorgeous Halifax Centre Library.
At the world's tiniest-yet-functional picnic table, I signed and sketched in copies of the book at Woozles. Also signed at Strange Adventures. They are two fantastic book stores in Halifax, specializing in kids books and comics, respectively. Pay them a visit if you roll into town.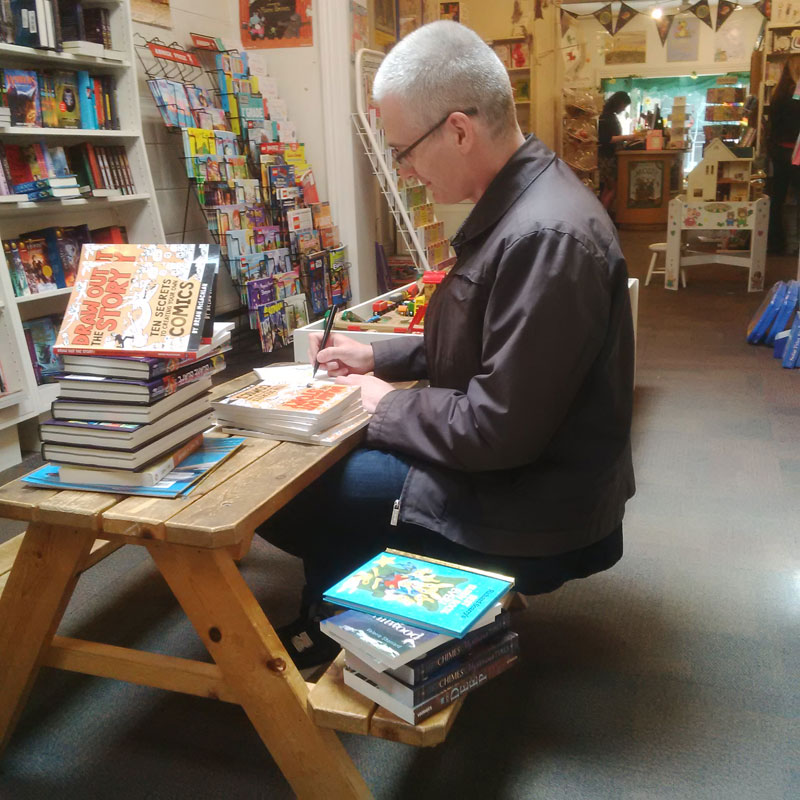 To see my New Yorker gag, go here and check out the second image in the slide show. And look at all of them, because all the New Yorker cartoons are fantastic.